I frequently see UX people in a leadership role, even if they are not team leads or managers. They still need to guide their teams or even to change processes and culture to achieve a better experience. That's why I decided to go to Stretch conference again after 2014. It offers a good mix of talks about personal and organisational improvement. Besides enjoying nice networking (hello prezi people!), I made some notes (see below) on the talks I liked the most.
Overall the immediately useful stuff similar to last year were the personal improvements techniques, like Rambala's non-violent communication style, and Clear's tip on starting something for just 2 minutes and use motivation only for continuing. These are things I can get back to later. It's hard to build a habit of using these, unless I realize I have an issue I need to solve where these are handy.
One of my biggest challenges these days is how to set up a new UX team in an already established development organization. Both Pflaeging's and Pelrine's talks provided some clues on this. The "peach" model reinforced that pushing forward with cross-functional teams having direct contact with customers is the way to go, we could even look for at least loosely including support people besides developers, PMs and UXers. I'm also more confident that creating a good functioning and self organized UX team is not dependent on processes, and trying to create bigger diversity is the right direction. But many things remain to do here, like setting up a better environment for us to work in.
One week after the conference I seem to think most on Norton's talk about the experimentation mindset. This is something we already do based on the Lean UX principles, but now two points are clearer. First we need to state and then challenge more frequently the assumptions around us - product related and also those embedded in the organization. Second is that creating rules on how to best do things will never teach and level up people. We should rather look for tools that support experimentations. For example easy access to A/B testing and simple user research - the UX team acting as advisor rather than gatekeepers.
See you next year!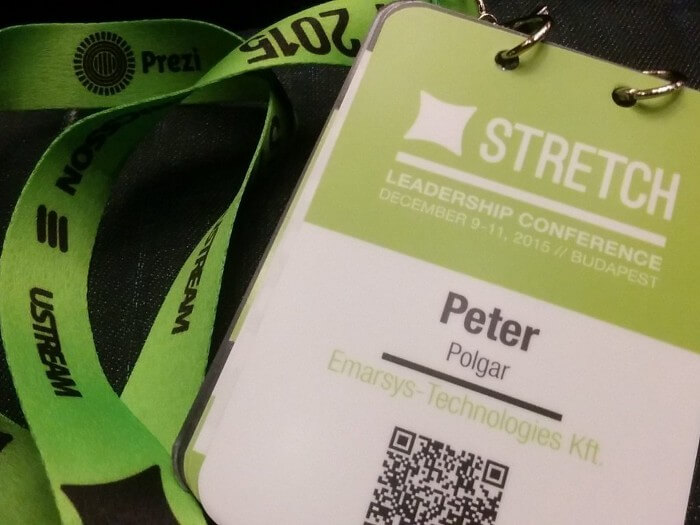 My notes
Day 1
Day 2
Day 3
The talks are also available on the conference's ustream channel.
Books
As last year I collected a nice list of reads for the coming year: